Today I'm here to talk about the streaming service that allows kdrama-maniacs to watch online their Asian dramas.
I'm not watching any of the on-air dramas because of the mess among the stream services. The problems have been occurring since Kocowa started working officially.
The problem is really simple. Before Kocowa, we basically had two services: Viki (which is good for people outside of Americas, but the subtitles are slow, especially if you can't read in English); and DramaFever, which has a great catalog and offers less slow subtitles to South Americans (in Spanish and Portuguese); however, this service is more limited in Europe.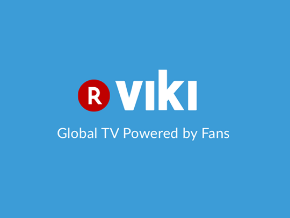 Viki is a good option if you like especially Taiwanese dramas. DF can be better if you're more interested in Chinese dramas. Kocowa is nice if you like KBS, SBS and MBC. Netflix must improve their offer to be a serious option in comparison with the others in terms of doramas.
Now, Kocowa is managing the rights over KBS, SBS and MBC productions. TvN is selling some of its rights to DramaFever, and OCN is apparently investing on DramaFever as an option for its dramas.
If you're interested:
*September/2017
| | | | | |
| --- | --- | --- | --- | --- |
| DramaFever | Viki | Kocowa | Viki Plus | Netflix |
|     2.99/month |     4.17 / month |     6.99/month |     7.50 / month |     11.99/month |
|     17.99/year |     49.99/year |     69.99/year |     89.99/year |     142.8/year |
|               – |              – |     0.99/day |             – |               – |
| – | One month free | One month free | One month free | One month free |
What happened in my case is simple. I am interested in only two on-air dramas, both broadcasted by TvN: Live up to your name and Argon. However, neither are available in any official website: Netflix, Drama Fever, Viki or Kocowa.
That being said, now it will depend on your necessities and budget to decide which service (or services) fit better for you.These days, I'm watching Netflix. It works well on my devices and the quality of the video is good.
I already reviewed some dramas which are available on Netflix:
God's Quiz (Season 1).
Bad Guys – review (all episodes)
My Only Love Song: review (all episodes)
Secret Forest (Stranger) – New TvN drama
In Need of a Romance 3 review (all episodes)
Million Yen Women (Netflix) – Japanese series (all episodes).