English:
 A Place Further Than The Universe
A place further than the universe is a story about four friends, who meet each other by chance and decided to stay together in order to travel to Antarctica.
Shirase Kobuchizawa lost her mother three years ago and, thenceforth, her plan is travel to Antarctica to know the place that her mother loved and where she died.
Mari Tamaki is a high-school student. She wants to live her youth but she is an indecisive person. When she listened to Shirase talking about her dream, she decided to support her new friend's dream and travel together with Shirase.
Hinata Miyake is a smart girl who will join Shirase and Mari in this adventure.
Yuzuki Shiraishi is a young idol, who will make the dream of traveling to Antarctica comes true, while she finds great new friends.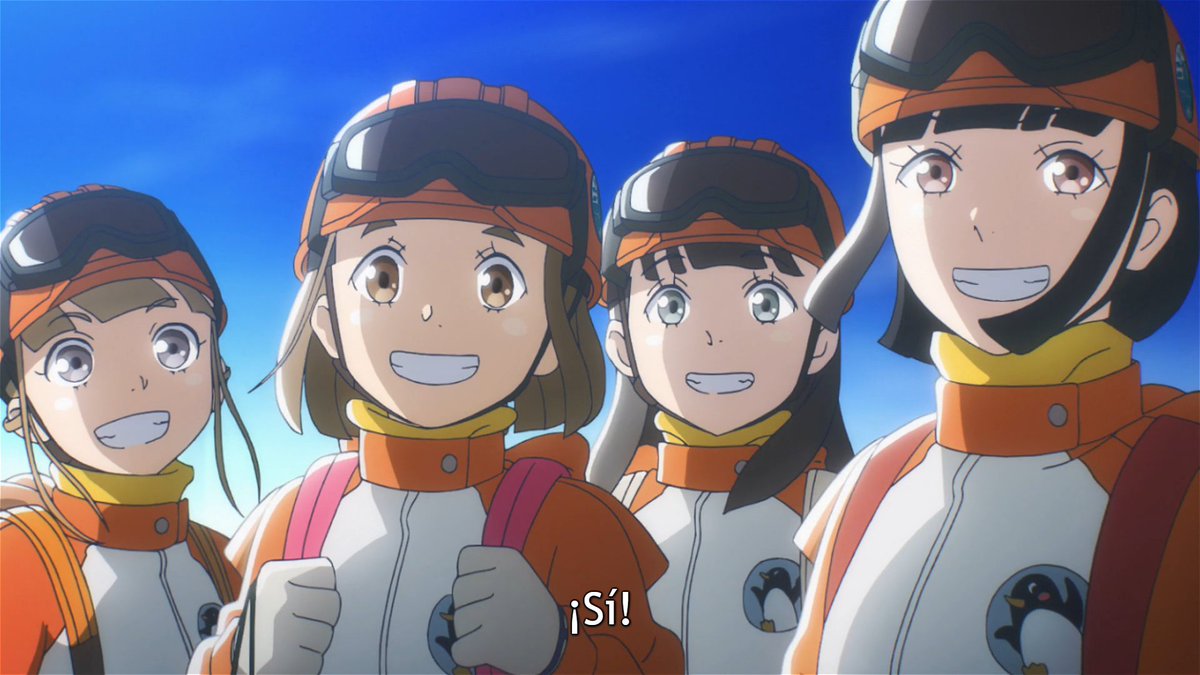 In my opinion, the anime is very well planned and executed.
About the plot, we can see three parts: the preparation, the travel to Antarctica and the time in Antarctica. If I had to be very picky, I would say that the last part felt a bit smaller than I had expected. However, if we think that this anime's plot is about friendship and overcoming more than a regular story about traveling, so we can understand that the two first parts are very important to consolidate the kind of relationship among the girls and make this anime be so great!
In fact, the best part of this anime is their friendship dynamic. The way the girls interact, fight and help each other is really touching.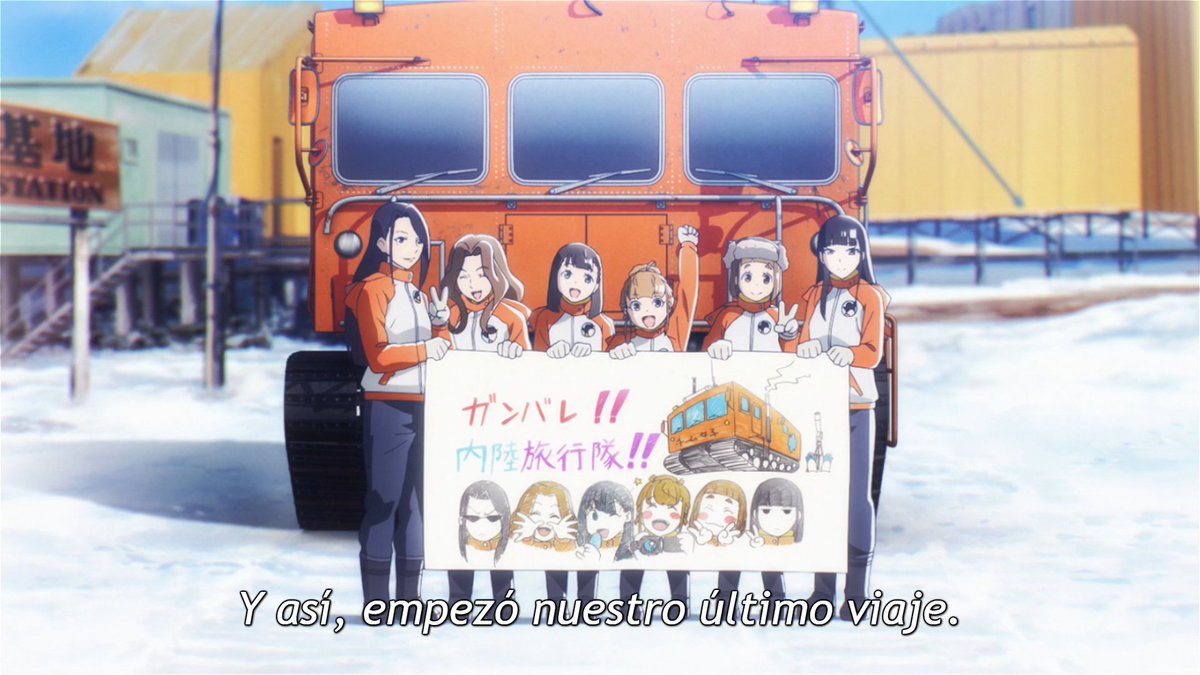 I think everyone will identify themselves with the characters in this anime in some moments. Here, is the biggest strength of this story.
Shirase Kobuchizawa is very determined but very stubborn and sometimes she can be selfish, but she always finds her way to connect with her friends. It's amazing how she will improve during the episodes. She will realize how powerful is the friendship, more than a simple travel to Antarctica itself.
Mari Tamaki represents that side of us that wants to live an adventure but it is always fearing the worst.
Hinata Miyake is like our kind but proud side.
Yuzuki Shiraishi is here to remind us the importance of the bonds and trust between the friends.
To be sincere, I didn't dislike anything about this anime. Even the presence of Megumi Takahashi, who can be the less likable character, was an interesting idea. Megumi represents that part of us, who feels envy and like to be in control. She always was the support for Mari and she became resentful when her friend was walking on her own. So, she equally had to look for her own place in this world… and, for do that, she had to ask herself: what kind of person would I like to be?
Score: 10/10
Additional information:
Manga: Sora yori mo Tooi Basho [As it's incomplete, I hope we will see the girls in another season of A place further than the Universe].
Studio: Mad House (this is studio is responsible for other incredible good animes and movies, as Ookami Kodomo no Ame to Yuki, Monster, Nana and Chihayafuru].
Opening and Ending Songs