Criminal Minds Korea has good and bad characteristics, as I will try to show below.
Before that, I want to start by saying that I haven't watched the US version of Criminal Minds, so you will have a review about the Korean version without comparisons with the original material. I will try to analyze if the plot, actors, construction of characters and productions make of this drama a good show to watch.
Plot:
The story of Criminal Minds Korea is about an elite team of investigators, who will try to solve violent crimes. The drama is focused especially on serial crimes.
The main part of the team is formed by Son Hyun Joo, Moon Chae Won and Lee Joon Gi, and the second part of the group, Go Yoon, Lee Seon Bin and Yoo Sun.
My favorite character is Kang Ki Hyung played by Son Hyun Joo. He is the leader and he works as a profiler. He is very experienced and competent at his job. In the past, he worked together with an anti-bomb squad in a case. During that event, Kim Hyun Joon (Lee Joon Gi) lost his best friend and, for this reason, he lost his trust on criminal psychology to solve cases and, then, decided to become a detective. Ki Hyung also took a break from his job for a while, because he lost his trust in his abilities as a profiler. Both were reunited by work when a serial killer appeared.
Actors and Characters:
These actors are, in general, doing a solid work.
Kang Ki Hyung is my favorite character because his personality is very nice. He is very analytical but he is also a family man. Also, there is a kind side in him, which is revealed when he tries his best to protect the others.
Kim Hyun Joon reminds me of detective Park Gwang Ho (Choi Jin Hyuk) in Tunnel. He lost his trust on criminal psychology, as I said. Now, he is a person who tries to solve the case by doing "fieldwork", as detective Park. He is a skilled fighter and, despite his slightly bad temper, he is smart and has creative ideas to solve problems.
Moon Chae Won is the second profiler. We could understand that her family is rich and powerful. Her brother is involved in a sexual assault and he's on trial for that. However, their family is using their power to get away with this case. Her colleagues don't know about it.
I like her character, Ha Sun Woo. In general, this kind of character in kdramas is very boring because the female lead is stubborn and naïve. They frequently cross the line between idealism and stupidity. However, Sun Woo is not that typical character. She is a good professional and she tries to understand the shades in the behavior of the others instead of just seeing things as black or white. I hope she keeps it up. She also had one or two little actions scenes and they are fairly acceptable.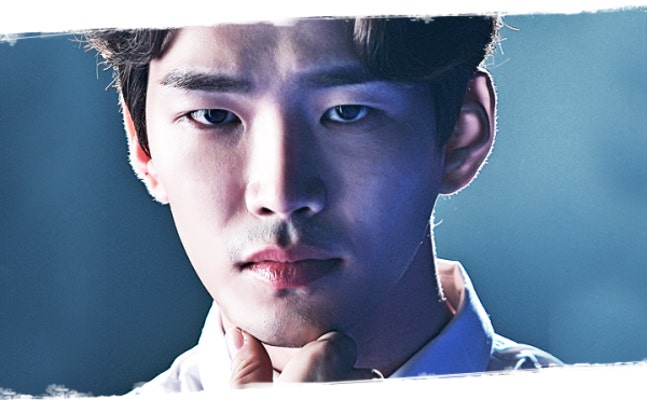 Go Yoon is playing Lee Han, a genius. We already know that he has a high probability of having a hereditary psychiatric disease and therefore he is always worried about his future. He's an unexperienced actor and he's giving us a newbie performance.
Lee Seon Bin is Yoo Min Young, the responsible for controlling the press. We know that she has a daughter. This last info is important because this series will focus on the personal aspect of the professionals, showing how their jobs are dangerous and demanding for them and their families.
Yoo Sun is playing Na Na Hwang, an expert in computers. We don't know many things about her until now, but we know that she is happy and kind.
These three actors need more experience, this is especially true for Lee Seon Bin and Go Yoon. However, I do like her acting on 38 Task Force – an amazing drama that I really recommend for everyone. I think she is making her best effort, she is better here than she was in Missing 9. I believe she needs a good director to guide her, and I didn't see this happening here, so her performance is inconsistent.
The casting of the guest actors wasn't as good as it should be, except for Kim Won Hae, who is a good actor and will stay for a few more episodes. I will comment more about it below.
Production
I believe that TvN can do a much better work filming this drama. Also, the producer should be more careful about the edition of special effects. The effects which attempt to project in 3D computer screens are very basic and look amateur.
The make-up of Yoo Min Young is too weird; in the first episode, she looked old-fashioned unintentionally. There were some comments about it in the drama itself, but I don't think it explained the problem. Maybe it can be explained if we think their intention was to replicate an "American" look in the characterization of the actors.
The problems
In my opinion, the author should be more careful about the balance between logical analysis and investigation in the field. Episode 1 had too many logical analyses and it feels like a huge mental exercise,  not a crime drama. I know Criminal Minds is about psychology, but don't get me wrong. They need to go outdoors more often and we need some movement too. The other possibility is investing in a deep psychological analysis much denser and deeper than we have seen so far. Until now, the analyses weren't much better than an affectionate for crime series and documentaries can do by themselves.
On the other hand, that will not solve everything in Criminal Minds Korea. The episode 4 had more balance between action/analysis, but it was the most tedious episode. The plot was unrealistic,  beginning with the conversation between Kang Ki Hyung and the former chief commissioner. Also, the victim and the investigation team acted in a very unlikely way considering the situation presented in the drama. The mistakes in the investigations were beyond the probable real flaws in the police work. However, I liked the twist [no spoiler]. Maybe, if the episode had been faster in the first two thirds and the last third suspense had been extended it would be less boring to watch.
Here, I will insist that it takes a minimum of realism in this kind of drama to make it entertaining, otherwise, it will look too fake and the plot will cause laughter rather than interest.
Another problem is the caricatural villains, except for the train schizophrenic criminal and Kim Yeong Chul. All the other actors who played criminals made their roles look like a bad impersonation. I think the cast of these guest actors was neglected. [I'm sorry for the actors who played the other roles.]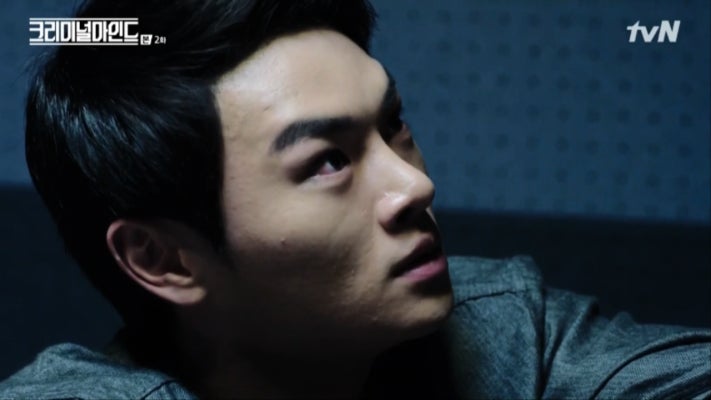 My Opinion
Lee Joon Gi was in the spotlight over the two first episodes. I think he is doing a good job. However, I would like the drama to be more focused on Kang Ki Hyung and Ha Sun Woo, both the most interesting characters so far. I think Hyun Joon is a very common archetype in kdramas and, as I said, he can remind us of other detectives. Perhaps the drama could be more original if it focused on the profilers, which are much less represented.
The suspense should be created based on the plot construction, not on the mistakes of the police. We've had too many dramas about incompetent police officers, but we don't have so many good dramas created from interesting investigations, logical analysis, and attractive action scenes.
I know that corrupted and incompetent police is a theme on Korean Dramas nowadays and the reason is the crisis of confidence in the republican institutions, which became even worse after the president impeachment; however, the dramas can also present us to other subjects or perspectives. The reality also is diverse.
| | | |
| --- | --- | --- |
| Episode | Nielsen | TNmS |
| 01 | 4.187 | 4.9 |
| 02 | 3.480 | 3.8 |
| 03 | 2.884 | 3.3 |
| 04 | 2.995 | 3.3 |
The monotony and the weak plot were noticed by the viewers and we can see it on the table above.
My score = 7.5 – It has many problems (weak plot, sloppy production, bad supporting cast) and some good aspects (interesting main characters, competent main cast, good OST).
My decision: I will give this drama one more week before deciding if I will keep watching or I will drop it.
Finally, the OST is very nice! Listen to the song: