I wanted to share some words about "My Only Love Song", after I finished this minidrama.
The first thing: you can watch it on Netflix. It has 20 episodes with 30 minutes.
You can watch it faster because the opening, the ending and a lot of recap are included these 30 minutes. So, it's possible to skip almost 10 minutes in each episode without lose anything.
The plot!
My Only Love Song is about a bad-tempered actress who travel in time when she entered in an old van. She goes through a lot of adventure with the friends she will make in her path.
This is the basics. Now, let's go further on the plot.
Song Soo Jung is filming a sageuk, but she is unsatisfied because the writer changed her character from a girl who fought to decide her own destiny to a girl who will fight against her half-sister for a man.
Song Soo Jung also discovered that the actress who plays her half-sister in the drama also stole her boyfriend.
Feeling very upset, Song Soo Jung entered in a van and drove until the past, where she found herself living in the same time of the story that she is filming. Also, she found the real princess Pyung Gang (her character on the drama) and the princess' epic lover, On Dal.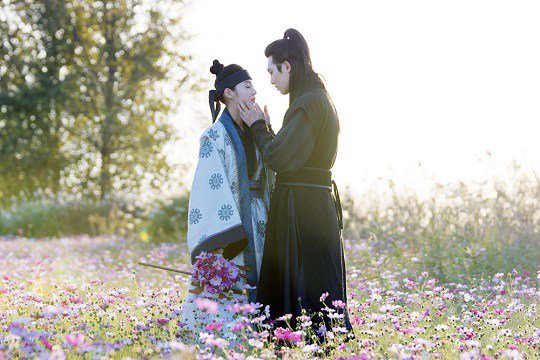 She also discovered that she hadn't travel from the future alone. Her assistant, Byeon Sam Yong, also traveled inside the van.
The drama has much in common with other travel time dramas, like Queen In Hyun's Man, the PD used the frozen+back-white effect as we can see in In a Need of Romance 3, and there were elements of MoonLovers in the plot.
The development was very enjoyable because many things happened in an appropriated rhythm. For me, there weren't noticeable holes on the plot. So, both aspects are very positives.
During the drama, you will see: [No spoilers]
how the princess managed her own destiny.
Song Soo Jung become more mature
Byeon Sam Yong had his own storyline and it was cute
On Dal also become more mature and he found his own destiny too.
The end was satisfactory too. I felt very happy when everything finished and I had a smile on my face. So, I this sense, I considered it was a successful ending.
My Only Love Song wasn't an original story, but it was well constructed (ok, you should understand that travel time can't be completely coherent all the time).
I really recommend it, if you want something: light, funny and with some lovely romance.
Actors: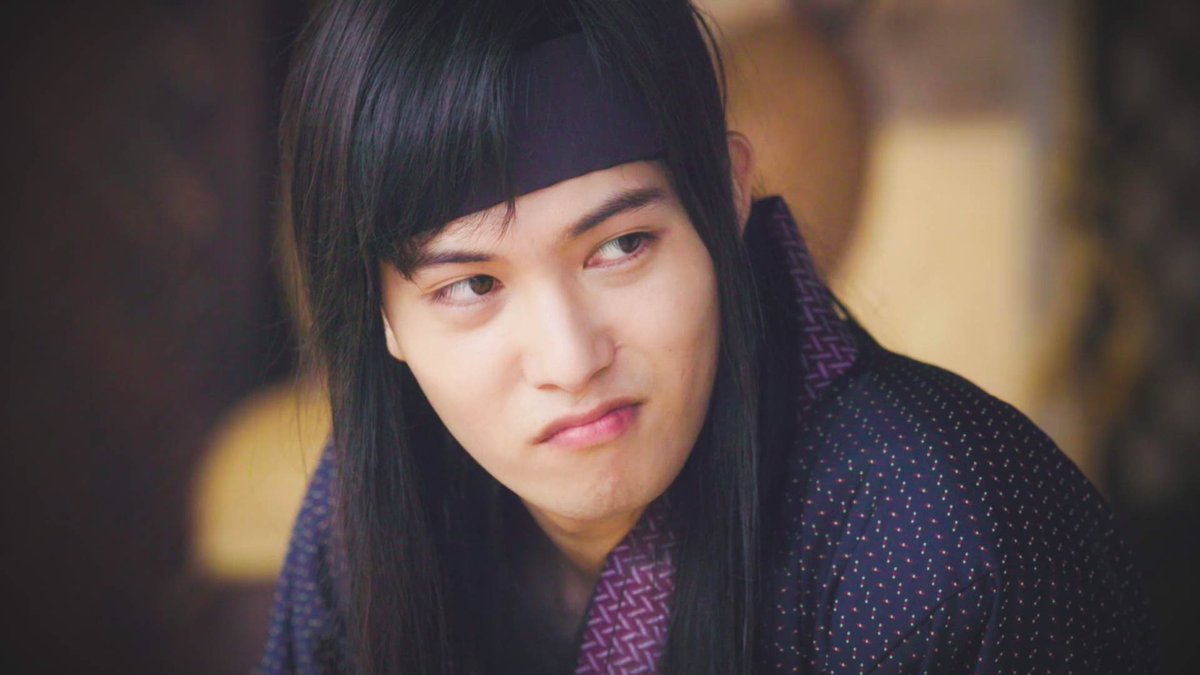 The main male lead is On Dal, he was played by Lee Jong Hyun, the guitarist of CnBlue. He's not a great actor, but, gosh! he is very adorable and he can say very sentimental lines naturally! I like his tender eyes!
However, the make-up professional chose the wrong tone of the foundation and he seemed like a ghost sometimes.
He constructed an amazing chemistry with Gong Seung Yeon, who played Song Soo Jung, the female lead.
Gong Seung Yeon is doing her path to the success. She was in Circle too, and she shows a very solid performance in both dramas!
Other actresses would make the typical annoying female lead of the dramas and, sincerely, I had stopped the drama at the beginning because I don't have patient for this kind of character. An example of it is Oh Yeon Seo in My Sassy girl.
However, Gong Seung Yeon made a relatable Song Soo Jung. The character isn't annoying but she is badmouthed and bad-tempered person because she has no patience and she is very sincere. I like how she tries her best to be independent and strong. I liked her!
So, yes, I think My Only Love Song was so enjoyable because of her.
Park Joo Hyung deserves some words from me. He played the villain and his performance was very good! I could feel sorry for him and, at same time, I hated him very much! The actor really nailed all the complexity of his character. In my opinion, he was the only multilayers character in this drama. So, without Park Joo Hyung the drama would have been less interesting.
Lee Jae Jin played Sam Yong, he's the bassist and vocalist of the band F.T. Island. Ok, he won't impress anyone, but he wasn't a bad secondary character either. From the middle to the end, his character had more time on screen and he was quite cute.
The other actors did they job very satisfactory.
Production
It is a websrama, so it hadn't a a very expensive production and, as I wrote, the make-up team made some bad choices. However, this aspect of the drama won't disturb your experience.
Score
Fun: 9.5 / love stories: 9.0 / sageuk: 7 / Production: 7 / actors: 8.5 / OST: 9 = 8.4
I should take 0.4 because there were lots of recap. So, the score is 8/10
OST
I confess that I was waiting a little more because FNC Entertainment produced this drama and Lee Jong Hyun is a very talented singer. However, it was nice but not amazing.
I will let them for you: